Planning a visit to Eagle River, Wisconsin this summer? Wednesday, August 13th would be a great choice to enjoy a long-standing local event in downtown Eagle River. This year marks the 34th Annual Paul Bunyon Fest, a family-friendly event full of fun!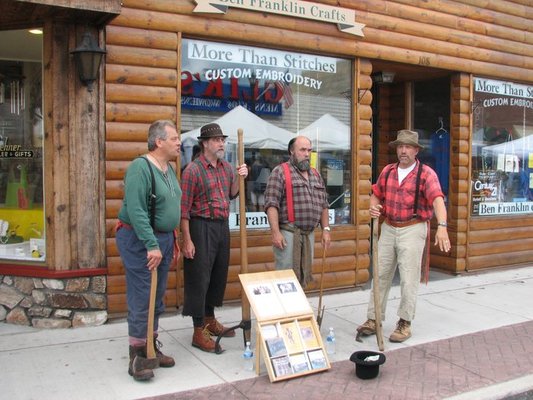 Arts & Crafts in Eagle River
Browse handmade arts and crafts downtown Eagle River from 10 A.M. to 4. Watch for merchants dressed up in era costumes, adding to the theme of the day. Watch a chain saw carver in action with live chain saw carving demonstrations – if you haven't seen this art form before, you will be amazed by how the wood comes to life with the skilled touch of a chainsaw artist. This event is a celebration of Northern Wisconsin's logging heritage and history, and draws visitors from across the country.
A Paul Bunyon Size Lunch
The best part of local Eagle River festivals is always the food, and Paul Bunyon Fest might top them all. Lunch begins at 11 A.M., available for only $7.00. Get a heaping plate of potato salad and corn with a humongous beef sandwich made from the slow roasted special recipe of a local cook. The Paul Bunyon Roast Cook Off alone is worth your visit!
North Twin Builders – Your Eagle River Custom Home Builder
Are you interested in building a new custom home in the Eagle River area of Northern Wisconsin? North Twin Builders has decades of experience for your custom home project. Visit our custom homes gallery to see examples of our Eagle River homes and check out our client testimonials to see how North Twin Builders' quality makes the difference! Contact us today to get started on your new home project!