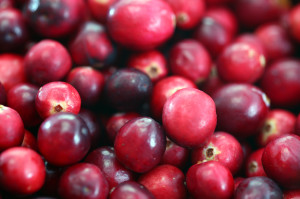 Vilas County has great family friendly events year round, but few as big as the upcoming Cranberry Fest to be held on October 4th and 5th. This will be the 35th annual Eagle River Cranberry Fest, and over 40,000 people are expected to attend the festivities. Marsh tours, tasty cranberry treats and a huge arts and crafts show will be the highlights of the weekend, with many more attractions throughout Eagle River. Don't worry about missing any of the happenings, as there will be a shuttle bus available to transport attendees to each attraction.
Cranberry Marsh and Winery Tours in Eagle River
Cranberry marsh and winery tours will be offered Thursday through Sunday during Cranberry Fest:
Thursday: Tours leave at 11:00 and 11:30
Friday: Tours leaving every half hour from 10:00 to 12:00
Saturday: Tours leaving every 20 minutes from 9:00 to 3:00
Sunday: Tours leaving every half hour from 10:00 to 2:00
If you are interested in taking one of these interesting marsh tours, visit the Eagle River Chamber of Commerce office, where tours will begin.
Arts, Crafts and Cranberry Treats in Vilas County
The main festival will take place on the Vilas County Fairgrounds on Saturday and Sunday. The arts and crafts show will feature handmade, original works from over 300 exhibitors. While you are browsing the booths, enjoy the festival food, including fresh cranberry bakery, cranberry brats, soups, chicken sandwiches and more.
The Make a Wish Foundations' World's Largest Cranberry Cheesecake is definitely worth a taste! And over 10,000 pounds of fresh local cranberries will be sold over the weekend. Not sure what to do with your cranberries? Buy one of the cranberry cookbooks for some new and original cooking ideas.
Don't miss the Cranberry Fest Pancake Breakfast on Saturday morning from 7:00 to 10:00!
Happenings around Eagle River for Cranberry Fest
Although the fairgrounds are the headquarters for the weekend, there will fun things going on all around Eagle River:
Berry Bike and 5k job, benefiting the Ministry Rehabilitation Services and Great Headwaters Trails
Antique market, held downtown Eagle River
Farmers market, located on Highway 17
Flea market, held at The Derby Track
Trees for Tomorrow Spaghetti Dinner, Saturday evening for only $8 per person
To learn more about this one-of-a-kind Eagle River event, visit the Eagle River Chamber online.