Fall in the Northwoods means the leaves are changing and temperatures are cooling, and Vilas County is ready to celebrate! Phelps will be hosting the 5th Annual Scarecrow Fest this coming weekend, and Eagle River's Cranberry Fest is right around the corner on the first weekend of October.  And September 20th will bring the 55th annual Colorama Festival in St. Germain.
Northwoods Event with Craft Show & Wagon Rides
This St. Germain event will feature a craft show, fall flower sale and silent auction. Try some Wisconsin cheese and micro beers. Kids will enjoy painting a pumpkin and the whole family will love the old-fashioned wagon rides. The day also includes a wine-tasting of local vinos, including flavors from the Brigadoon Winery.
Colorama is held at the St. Germain Community Park from 9 a.m. to 3 p.m., and there is no admission charge for the event. If you would like to learn more about this fun local festival, visit the St. Germain Chamber of Commerce online or call (715) 477-2205.
Is Your Home Ready For The Change of the Seasons?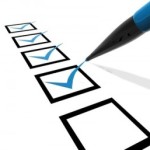 As the fall colors brighten up our Northwoods forests, it's important to remember to prepare your home for the coming winter. You don't want to be surprised by a leaking roof, drafts of cold air or other maintenance issues in the middle of December! Take the time to go through your home maintenance checklist and inspect your roof and home for potential problems. And give North Twin Builders a call to make needed home and roof repairs!
North Twin Builders has decades of experience building and remodeling Northwoods homes. We offer professional home consulting services at any time, and can help you identify a problem and find the best solution. Putting off necessary home repairs often leads to a much higher expense and hassle – contact North Twin Builders today!