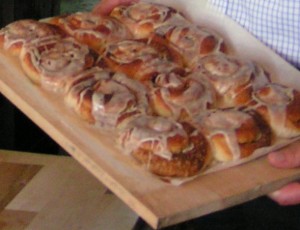 Can you imagine a better way to connect with history than licking cinnamon roll icing from your fingers while you browse local arts and crafts on the peaceful grounds of a historic mining village? We can't! Join us on Sunday, August 17th in a celebration of copper mining history at Old Victoria in Rockland, Michigan!
The 32nd annual Old Victoria Craft Fair will be held from 10 a.m. to 5 p.m., with refreshments served all afternoon. Don't miss the old-fashioned kids games, held at 1:30 on the village lawn. These are loads of fun to play and even better to watch – sack races, egg and spoon challenges, and water races will have the kids laughing and tumbling about in glee!
Talented local artisans and crafters will be displaying their wares, some with working displays to demonstrate their craft. Browse honey and beeswax products, a variety of jewelry and woven goods, metal crafts, wood carvings, and even books by local authors.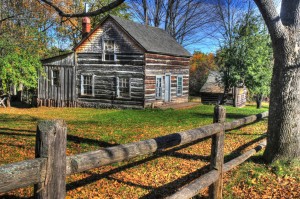 And if you have yet to try one of Old Victoria's famous cinnamon rolls, you are missing out! If you have, we know you will be rushing over the hills to claim your rolls! These tasty treats are just dripping with sweet icing and served fresh from the wood stove.
Old Victoria is a non-profit historical site, the remnants of a booming Copper Country community built in 1899. Take advantage of the open house to see first-hand what life in the wilds of Upper Peninsula was like when copper was king. Old Victoria is located four miles outside of Rockland, Michigan on the scenic Victoria Dam Road in Ontonagon County. To learn more about this unique event, or if interested in exhibiting your work, please call 906-886-2617 or find us on Facebook at www.facebook.com/OldVictoria.
Discover a taste of history at Old Victoria's 32nd Annual Craft Fair!