Is the thought of the coming winter giving you the blues? Why not make the most out of fall and visit Phelps for the 5th annual Scarecrow Fest?
Free Family Friendly Activities Downtown Phelps!
This free family friendly event will be held downtown Phelps on September 13th from 10 a.m. to 5 p.m. No matter your age, you will love the variety of activities! Try your hand at shooting an arrow at a target in the archery area. Ever chucked a pumpkin? Pull back the giant sling shot, aim, and have the unique satisfaction of catapulting a pumpkin into North Twin Lake. Take an old-fashioned hay ride or get your feet off the ground with a sea plane ride!
The day includes an arts and craft fair, with fine arts, a variety of local crafts and a quilt display, right on the shore of North Twin Lake. You can't find a more beautiful spot to begin your Christmas shopping or find that unique piece of art to complete your Northwoods home! Don't forget to check out the Street Rod and Corvette car show after you shop!
Fill Up on Fall Comfort Foods in Phelps!
The Phelps Women's Club sponsors this event, and will be providing delicious homemade chili and yummy taffy dipped apples. In addition, local restaurants will be showcasing their fall specialties – bite into some locally grown corn or enjoy a sweet treat but don't fill up on just one fare! You are going to want to try them all!
Scarecrows, Pumpkins and More!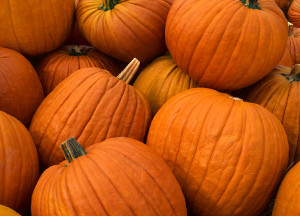 A fall festival wouldn't be complete without scarecrows! Enter your creation in the scarecrow contest, and take a walk around town to see all the creative straw people out and about for the day. Are you a master pumpkin grower? Display your best in the largest pumpkin contest and prove your skills to the world!
This great fall event is fun for the whole family. Come on over to picture-perfect Phelps, Wisconsin for some fall fun and festivities! For more information about this event, please visit the Women's Club online.
Moving to Phelps? Call North Twin Builders for your Home Construction Needs!
With an inviting and friendly community, a great school, and an abundance of nature opportunities and fun local events, Phelps is a fantastic place to live and raise a family. Interested in building a new home in Phelps? Looking to remodel an existing home to fit your vision? North Twin Builders is your quality home construction contractor with the building knowledge and experience you are looking for. Find out for yourself how our quality makes the difference!