North Twin Builders – Four Decades of Quality!
North Twin Builders has a history of quality construction and building services that spans generations. The uniting drive over all the years – delivering a product to be proud of!
Phelps Custom Home Builder Focused on Honesty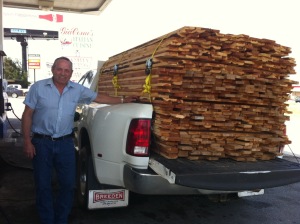 "We did a quality job with an honest price. Honesty has always been our goal and it's something our clients have noticed," explains John Volkmann Senior, founder of North Twin Builders. Mr. Volkmann grew up in Phelps, and made his life here. He was happy to serve on the Phelps school board for 21 years, and enjoyed being a part of this quiet community.
Mr. Volkmann started North Twin Builders in 1971, after working as a foreman for another local building company. He started with remodeling projects and quickly grew to building quality custom homes in the Phelps area. North Twin Builders also worked throughout Northern Wisconsin and the Upper Peninsula.
A New Generation of Quality Construction
When Mr. Volkmann moved to Arkansas to run White Valley Lumber Mill, his son John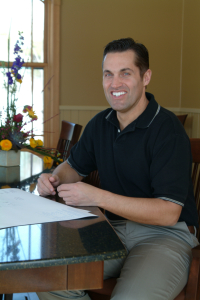 was well prepared to take over the family business.
John grew up on job sites, tagging along with his dad at a young age and began working summers by the age of 12. By 2003, when John took over North Twin Builders, he had moved through the ranks of laborer, carpenter and foreman. In 2002, after many classroom hours and much learning, John added even more value to the company by becoming a licensed home inspector.
John continues the family tradition today, and enjoys maintaining this company as a teaching business. He loves explaining home issues for clients, and showing each what North Twin Builders can do for them. "It is very rewarding building beautiful homes, making clients happy, and most of all knowing that we build homes to last through generations."
Family-Owned Business Providing Personal Service
North Twin Builders has been family owned and operated since the very beginning. John's wife, Rae Ann, joined the company in 1995 as secretary for Mr. Volkmann. Today, clients appreciate the high level of personal service and attention to detail from both John and Rae Ann, as well as the entire crew. The family, like Mr. Volkmann, is deeply rooted in Phelps and participates actively with the Phelps Chamber of Commerce.
Almost 50 years later, North Twin Builders continues to be a trusted home builder with strong business morals, a dedication to the community, and a commitment to their clients.