Custom Home Construction in Gogebic County
The westernmost county in Michigan's Upper Peninsula, Gogebic County is known for its big snow (200-300 inches/year!), scenic beauty, waterfalls, and mines. An area rich in wildlife, it drew trappers from all over the world but a decrease in supply and demand for fur brought about a quick disappearance of the first trappers. Gogebic boasts the largest lake in the Upper Peninsula – Lake Gogebic, which attracts fishermen near and far.
Virgin Timber and Iron Ore Build a County
The mining industry brought three separate railway lines to serve the Gogebic Range. Four million tons of iron ore was shipped annually with a total of 300 million tons by the end of production. Virgin timber drew lumbermen to Gogebic County starting in 1880. But by the 1940's, most of the forests were cut down, leaving few stands. The timber harvested here was used in the building of homes for settlers throughout the Midwest, as well as underground to brace the mineshafts to mine the iron ore.
Natural Resources Attract Visitors and Residents
These days, the tourist industry has taken over as a primary source of income for the county. Skiing, snowmobiling, snowshoeing, and hunting are the biggest attractions here in the winter. In warmer months – fishing, hiking, rafting, kayaking, and many beautiful waterfalls are what attracts most visitors here. These same natural resources are what encourage new homeowners to relocate to Gogebic County.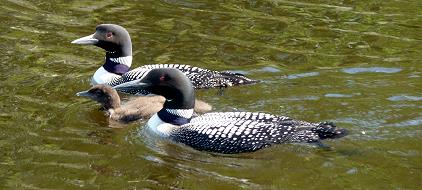 Watersmeet, located in the Eastern end of Gogebic County, is a great place to build a new home or cabin, to remodel or add to an existing structure. Located on the intersection of two busy highways, Hwy 45 & Hwy 2, Watersmeet is just miles away from fun no matter which direction you travel.
North Twin Builders has provided custom home construction in Watersmeet and Gogebic County for generations. For the new homeowner, this means that you receive the quality you want with the level of experience that you can trust. Ready to make your Gogebic County new home dream come true?
NORTH TWIN BUILDERS, LLC
Wisconsin Office
Michigan Office

P.O. Box 4, 2345 Strong Rd.




Phelps, WI 54554




(715) 545-2510

PO Box 108, 210 Gratiot St
Copper City MI 49917
(906) 369-5519