Welcome to Vilas County!
Are you considering relocating to Vilas County, Wisconsin? You couldn't ask for a better place to build a home. Whether you will be a full-time or seasonal resident, North Twin Builders knows you will love North woods living!
Picture-Perfect Phelps Wisconsin
Looking for the ideal small town to raise a family? Phelps School District offers creative teaching strategies and small class sizes that ensure your child's educational success. The whole family will enjoy being a part of the friendliest community in the Northwoods. Phelps sits within the vast wilderness of the Nicolet National Forest, with many crystal clear lakes perfect for swimming, boating and fishing. This is THE place for outdoor enthusiasts and nature lovers!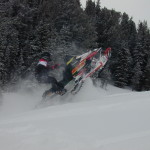 Eagle River is the county seat of Vilas County, and you will find a variety of shops and two full grocery stores for your shopping needs. As the Snowmobile Capitol  of the World, Eagle River hosts several snowmobile races each winter.  For fun hands on learning experiences, bring the kids by the Eagle River Children's  Museum and Trees for Tomorrow. Discover big town amenities with a Northwoods atmosphere in Eagle River Wisconsin!
St. Germain is the picture of Northwoods living, with stunning lakes and forests and a charming downtown full of unique shops and galleries. If you are an avid golfer, you will love the St. Germain Golf Course, right next door to a fun miniature golf course and go-kart track.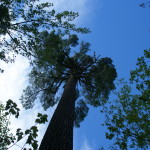 No matter where you are in Conover, you are just minutes from Vilas County's fantastic trail systems. Whether it's hiking and biking or world-class snowmobile trails, discover your outdoor passion here! Only 9 miles north of Eagle River, Conover is home to the award winning Chainskimmers Water Ski Team, performing amazing water ski shows all summer long. Fine dining,  breathtaking views and a quiet atmosphere – it doesn't get any better than this!
Nowhere in the Northwoods of Wisconsin do arts flourish more than in Land O'Lakes. This growing community is home to the Land O'Lakes Artisans and the Artistree Gallery, among other delightful shops and galleries. And Land O'Lakes is well named, as the town is surrounded by lakes, including the Cisco Chain of 15 freshwater lakes. Positioned right on the border of Michigan and Wisconsin, this incredible area is filled with amazing beauty and natural resources.
Build a Life in Vilas County With a Custom Home from North Twin Builders!
NORTH TWIN BUILDERS, LLC
Wisconsin Office
Michigan Office

2345 Strong Rd.




Phelps, WI 54554




715-545-2510

210 Gratiot St
Copper City MI 49917
906-369-5519