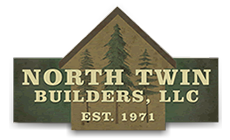 Office Hours:
Monday - Friday 8:00 am - 5:00 pm
Contact Us to Schedule Custom Home Tours and Appointments.
Wisconsin Office:
2345 Strong Road
Phelps, WI 54554
Phone: (715) 545-2510
Michigan Office:
210 Gratiot Street
Copper City MI 49917
Phone: (906) 369-5519

Check out our Custom Homes Gallery to see our high-quality homes.

We also do home renovations, custom remodeling, and more.