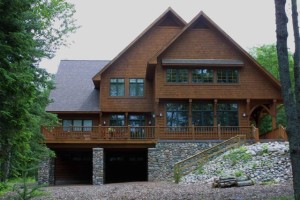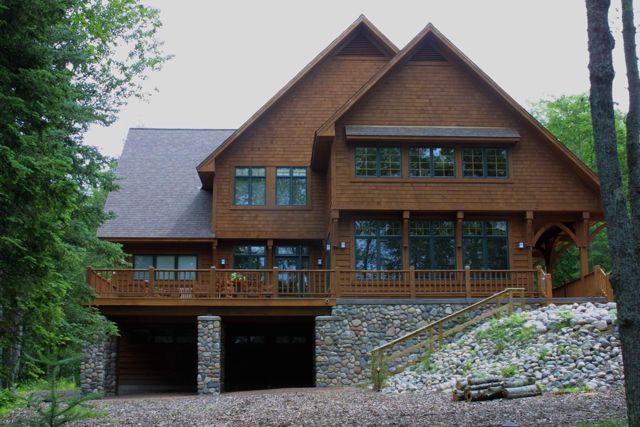 When hiring a professional custom home builder, many Northern Wisconsin homeowners prefer a contractor that can manage every step of the building process. This saves the client time and hassle, and ensures that all elements of the new home work perfectly together. When you choose North Twin Builders as your home builder, we take care of your whole building project from start to finish, including everything from site planning and subcontractor management to home design and construction.

Site Planning & Project Management
North Twin Builders can assist you in selecting the perfect property location to build your new Northern Wisconsin home, and will take into account the slope and natural landscape of the property to create just the right design. During the building of your new
custom home
, North Twin Builders keeps the property neat and free of construction debris. This ensures that your lawn will not be damaged, and you will be able to have a beautiful landscape to match your beautiful home.
We can also save you the hassle of finding and dealing with project subcontractors. Through the many homes we have worked on in Vilas County and surrounding areas, we have built professional relationships with the best in every field. We will work with your subcontractors to make sure every aspect of your home meets the highest of standards, meeting your energy-efficiency and comfort goals.

Custom Home Design & Build
We work with you to design a home that meets your needs, as well as tastes. Our experience provides
economical solutions
meeting your budget without sacrificing the design elements that you love. We can even help you find the perfect layout for you, by filling out a personal questionnaire and browsing our design gallery of other Northern Wisconsin homes. Most importantly, we listen to what our clients truly want and make it happen!
When it comes to building your custom home, it pays to choose a contractor that will do more than just build to local building codes. With energy-efficient practices and building science knowledge, North Twin Builders makes sure that every home we build will not only last, but also be efficient, comfortable, and perform well for years to come!
No matter the type or style of home you want, North Twin Builders is the professional Northern Wisconsin contractor making your custom home dreams a reality! Check out North Twin Builders gallery for examples of our work, and read through our client testimonials to see how our quality makes the difference!