Vilas County is full of green forests and blue waters, a perfect environment for hunting and fishing. For avid sportsmen, a hunting cabin is your home away from home, your wilderness retreat, your sanctuary. You know you want the perfect getaway, but have you considered the details of building a hunting cabin?
Choose the Right Property for your Cabin Retreat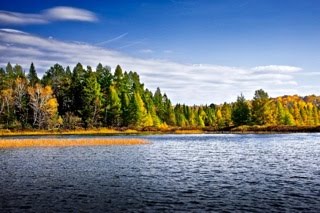 There are several important considerations for choosing the right property to build a new hunting cabin. Purpose should be the first thing that comes to your mind. Will you be the only hunter using the property, or are you looking to build a clubhouse to share with your hunting buddies? If you will be sharing the space with a group, you will need more acreage to spread out. Even for just yourself, don't choose a limiting parcel – go for a piece of land that includes at least 25 acres.
Will you be hunting strictly deer or a variety of game? Are you going to make this the base for your Vilas County fishing trips? Will you be bringing the family for weekend retreats? Look for a varied terrain, preferably with a river or stream running through to attract wildlife. And don't forget about access to the property – building a long drive can be expensive, so pre-existing access is a big plus.
Deciding Square Feet for your Hunting Cabin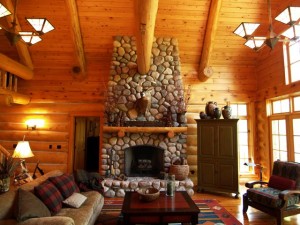 Many hunters are quite happy sleeping in an 8 x 8 shack, or even out in the woods in your handy tent. If you are planning on hosting guests or bringing along the family, small spaces may not work so well. Again, consider what you will use your hunting cabin for and with whom. Vilas County is a great place for a weekend family retreat, so you may want extra bedrooms for the kids or your extended family.
For hunting season, decide how many beds you will need for your hunting buddies. Mix the desire to rough it with considerations of comfort to find your happy medium of square feet. Ask your contractor about the additional expense of building an attached shed to use for cleaning your game, or even to use as a smokehouse. Guarantee you will see the value of this every year!
Hunting Cabin Comfort vs. Roughing It
You know you are capable of living in the woods with no luxuries for the bulk of hunting season, but do you want to? Before your contractor begins building, you need to decide what amenities you want included in your new hunting cabin and which you can do without. Local climate may play a factor – do you want a traditional wood stove? Make sure the heating system you choose is capable of maintaining a comfortable temperature throughout your hunting cabin.
Are you going to want cable television? Do you expect cell phone service or Wi-Fi? Do you want to skip the luxuries of everyday life in favor of a true wilderness experience? These are all things to think about, and everyone has individual preferences. And keep in mind that your cabin will sit vacant for long periods of time, so quality construction is extremely important, no matter how rustic of a cabin you want.
Treasure a Lifetime of Memories with a Vilas County Hunting Cabin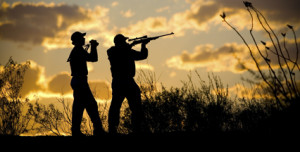 Call North Twin Builders today to begin planning your hunting retreat, whether it's a small log cabin or a full-size hunting lodge. We will listen to your ideas and plans and build you a hunting cabin that will fit your vision. With a quality contractor, your Vilas County cabin will be built to last, and your hunting and fishing trip traditions can be passed down through generations to come. See for yourself how North Twin Builders quality makes the difference!
Call North Twin Builders Today to Design Your Hunting Cabin in Vilas County!