You may know that you are ready for a home remodeling project, but what exactly do you want to change? Flooring, color palettes, and appliances are often the first things that come to mind. However, your windows can make as big of an impact as new hardwood flooring. And, especially if you live in an older home, your windows may be in need of replacement anyway.
How Do I Know If Windows Need to Be Replaced?
Windows, like everything in our homes, eventually wear out and stop performing as we would like. Routine window inspections should be a part of your regular home maintenance plan because they can drastically affect the comfort of your home and your energy bills. Failing window units can also lead to further problems, such as mildew and mold, insect infestation and unhealthy indoor air quality.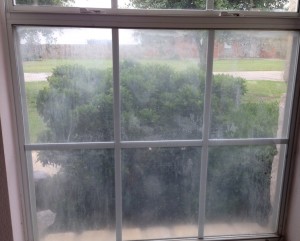 There are several signs that your windows may need to be replaced. Watch for:
Cracked glass
Feeling a draft
Condensation on the inside of the glass
Fogging in between window panes
Mold on casement or frame
Not all issues necessarily mean that you need a full frame replacement. Some things can be addressed with a bit of caulk or weather stripping. And cracked or broken window panes can often be fixed with just a glass replacement, which is easier to do and more affordable. However, if you are noticing mold or a frame that is giving out, a full window replacement is in your best interest.
How Does Window Replacement Fit In With a Home Remodeling Project?
If you are considering a home remodeling project, this is a great time to address the quality and appearance of your home's windows, especially if your current windows are failing. Talk to your contractor about your options. You may realize that simply replacing a window doesn't meet your design goals for the newly remodeled space.
Are you happy with the amount of light in the room? Do you have the view that you want? Are your windows located at an awkward or inconvenient height? Are you dreaming of a big bay window that will open up the entire room and change the whole atmosphere? An experienced remodeling contractor can make this a reality for you.
That said, changing the size or location of a window does need to be done by a professional contractor. It can affect the entire structure of a home and several factors need to be taken into consideration. Interior walls will likely need to be restructured.  Air tight sealing is crucial for long-term performance. And you don't want the exterior siding work to stick out like a sore thumb because of the remodeling project.
Including a change in window size or style can make a major difference in a room, and potentially even add value to your home. Not only do you have the chance to enjoy improved aesthetics, but, if installed properly, your home will be more comfortable and energy efficient as well.
How Do I Choose a Quality Home Remodeling Contractor?
The most important thing when choosing the right contractor for your remodeling project is experience. This is especially true when dealing with structural changes, such as changing the size of a window or moving walls. Shoddy workmanship can create big problems down the road, ones that may be even more expensive than the original project.
And, as with anything in your home, new windows are a long term investment with returns only realized over time. That's why it is equally important to work with a contractor that will fully explain your options, and what they mean to the bigger picture.
Open communication is something that North Twin Builders prides ourselves on. We have the experience to recommend the best solutions for your home, and the integrity to not just suggest the most expensive option to make a buck. We can work with you on your remodeling project to ensure that both your budget and your goals are met with insightful designs and quality workmanship. Ready to discuss your home remodeling project? We would love to hear from you!