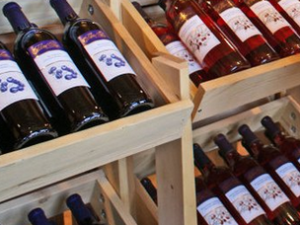 Summer has come to an end, and temperatures are cooling off, chasing many Northern Wisconsinites indoors. Although fall is a beautiful time to enjoy Wisconsin's outdoors, there are many great ways to spend a day inside in the Northwoods. Visiting and touring Northern Wisconsin wineries, and tasting the delicious local flavors, is a wonderful option!
Visit the Three Lakes Winery
The Three Lakes Winery is a local favorite, and these wines can be found in supper clubs and lounges throughout Northern Wisconsin. The Three Lakes Winery is famous for their original cranberry wine that they have been offering since 1972, which now has many popular variations for any taste preferences. The dessert and chocolate wines are a tasty finish to any meal, and can be purchased in a gift basket for your wine-loving friend or family member.
The Three Lake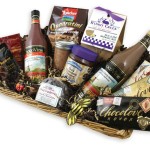 s Winery is open for free wine tasting and winery tours Mondays through Saturdays from 9 a.m. to 5 p.m., and Sundays from 10 a.m. to 4:30 p.m.. The winery is located in Three Lakes, Wisconsin at 6971 Gogebic Street. Can't get away for a visit? You can order your Three Lakes wines right online at the Three Lakes Winery online store!
Visit the Brigadoon Winery near Tomahawk, WI
Looking for a day trip to enjoy the fall colors? Take a drive to Tripoli, near Tomahawk, and stop in the Brigadoon Winery. This Wisconsin winery offers free wine tasting and tours daily, and visitors love the old fashioned wine bar made from wine barrels. The Brigadoon produces a variety of flavors, including reds, whites, dessert wines and ones made from local fruits. Many of their wines are award-winning, including the Autumn Fire and the popular Raspberry wine.
The Brigadoon Winery is located at 2170 Clifford Road in Tripoli. Call 715-564-2280 to schedule a tour or order your favorite flavor, or visit The Brigadoon online.