Are you worried that your furnace may not be up to the job of keeping your Vilas County home heated this coming winter? Don't wait until it's too late – call a HVAC professional and consider replacing your furnace now. Making furnace replacement a planned move instead of an emergency call can save you money and hassle. Better yet, include a furnace upgrade in your home improvement project!
Repair or Replace your Furnace?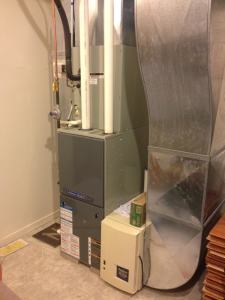 Sometimes, a simple repair may be all that it takes to get a furnace up and running again. But if that repair totals up to more than $500, or you are calling your HVAC company more and more frequently, it may be time for a new furnace. Studies show that furnaces on their last legs typically need increased repairs in the last two years of their life.
If your furnace is making unusual noises, such as banging, rattling, or an especially loud blower, this can be a sign to start shopping. Furnaces typically last about 15 years, and if your furnace is more than 10 years old, you should definitely be thinking new unit over scheduling repairs. Not only is it more likely to give out in the next year or so, but newer model furnaces have come a long way in energy-efficiency and performance. The investment now will actually produce considerable savings!
Selecting the Right Furnace for your Vilas County Home
The great thing about replacing your furnace is that technology today allows for highly energy-efficient units that actually increase the comfort of your home by a considerable degree. Efficient furnaces are also environmentally friendly, as they produce less emissions than older models. And as the technology continues to improve, newer model furnaces require less repairs and save you money in more than one way.
New furnace features provide more options than energy-efficiency levels. Variable speed blowers, which deliver only the amount of heat needed, create a more comfortable environment with consistent temperatures, as well as reduced noise. Zoned heating allows for different amounts of heat to be delivered to different rooms of your home. This works especially well for larger homes, but can require more repairs. Electric heat often costs less to install in a new home, but has higher long term costs than the more common gas furnace.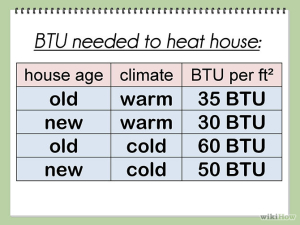 Choosing the right model of furnace shouldn't be done on your own. There is a lot more to consider than which model is the most energy-efficient or which puts out the most heat. Higher BTU's (British Thermal Units, the measure of a furnace's heat output) are not necessarily better. And if you buy a furnace that is too big, it will end up turning on and off more frequently than a correctly sized furnace, wasting energy and creating uncomfortable drafts.
This is why a quality HVAC professional should be consulted before purchasing a new furnace. They can look at the existing duct work of your home and consider the climate, the size of the house, the design and construction and all contributing factors to help you choose the most affordable selection that will work best for you.
Leading furnace models average around $3000, and proper installation can cost about $1000. But that price goes up considerably if vents need to be replaced or modified or other extensive changes are needed to accommodate the new furnace. So consulting a professional can actually save you money!
Quality Professionals Make The Difference
You may purchase the most efficient, most durable furnace in the world, but it is a waste of money if not installed properly. Choosing the right HVAC professional, both to help you determine which furnace to purchase and to perform the installation, can make all the difference. In fact, according to Consumer Reports, the installing contractor is the number 1 most important factor to ensure a long-lasting furnace that will operate at maximum efficiency.
North Twin Builders recommends calling Rogers Control when it's time to replace your furnace. You may want to consider upgrading your home's air conditioning at the same time. This can save you money and the hassle of scheduling a return visit with your HVAC professional. Utilizing rebate programs and purchasing your new furnace off-season can also produce some savings. But the biggest savings comes from not putting off the replacement – emergency calls on a weekend in the middle of the winter are pricy!
Just as when selecting a HVAC professional, make sure to choose a quality home builder for your new custom home or home remodeling project! Too many contractors complete projects just to building code standards, which is the bare minimum. Do you want to settle for the bare minimum or do you want quality construction that will last? North Twin Builders applies the highest of standards to every single construction project, no matter the size! See for yourself how our quality makes the difference!