Take a ride to Old Victoria this Sunday, June 29th, to celebrate Michigan's Log Cabin Day from 10 A.M. to 5 P.M.! Get away from the hassles of modern life and step back in time to the days when Upper Michigan was a booming mining frontier and life was simpler.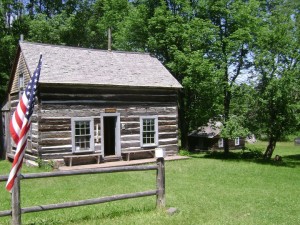 To honor this official Michigan holiday, the restored cabins will be open to the public, free of charge with donations greatly appreciated. Learn what life was like for the hardworking miners and their brave immigrant families that conquered the vast wilderness of the Upper Peninsula to start a new life. At Old Victoria, where nothing is behind glass, you can literally reach out and touch the past!
At 1:30, the grounds of the historical village come alive with laughter and excited squeals as kids enjoy old-fashioned kid's games. These games are fun to play and even more fun to watch! See the children tumble across the lawn in gunny sacks, run every so carefully with an egg balanced on a spoon, and lose themselves in the joys of playing outdoors.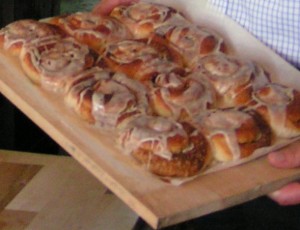 To truly taste history, grab yourself one (or a dozen!) of the famous Old Victoria cinnamon rolls. Made from scratch in traditional wood stoves, these gooey treats are just dripping with cinnamon and lip-smacking icing. Available only twice a year, Victoria's one-of-a-kind cinnamon rolls have people driving from all over the state for a nibble of the past. Don't miss your chance to try one this weekend!
Old Victoria is located 4 miles out of Rockland, Michigan off Highway 45. For more information about the historical site or this great event, call 906-886-2617 or find them on Facebook at www.facebook.com/OldVictoria. Get your taste of history this Sunday at Old Victoria!